Amaterra Wines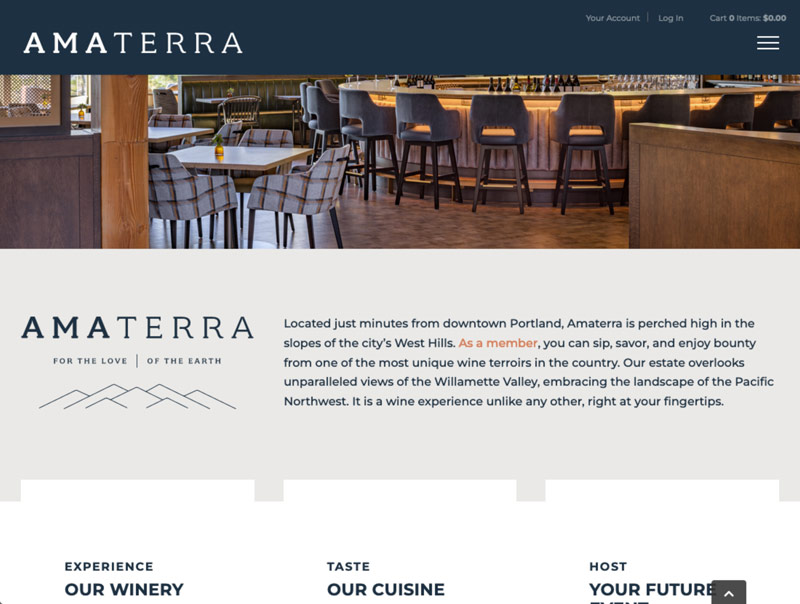 Amaterra Wines is another Wordpress site but it closely integrates with an ecommerce site called Wine Direct for a seamless experience. You can add things to your cart and log in on the Wine Direct site and the cart and your account will be available on the Wordpress site as well. Originally a solo build, this site was launched after I left Watson Creative and has been updated by their team since.
This site is full of high quality photography and vector graphics that really make it stand out. This site was created before the launch of the winery so it was important that it created the right first impression for new customers to this unique winery.
Creating a site this big, sometimes things have to be taken out for time's sake or to keep the user's attention focused on what matters. Originally the about us page was going to have animated signatures that triggered their animation on scroll. Here is an example of what that would have looked like on Codepen.
Visit the site
Back to Homepage