Oregon Blueberry Farms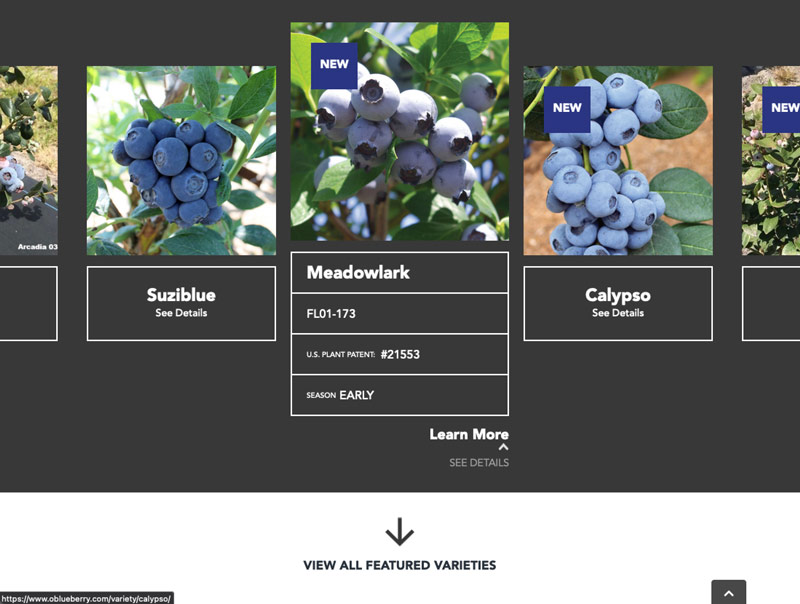 I helped build this site during my time at Watson as part of a team. This site contains a large portfolio of blueberry species which is a custom post type that has a listing that is filtered by taxonomy live on the page. In this case my fellow dev worked on the portfolio while I built out the pages, menu, and other parts. I also built a slider on the homepage that shows the featured varieties and a short info card. This was one of the more complex sliders I made because you can click to flip through the cards but the center card clicks into the post and the info displayed switches on and off based on if it's in the center. There's also a gallery of their team that is interactive.
Before this site, Oregon Blueberry Farms didn't have much of a web presence despite being a big name in blueberry genetics, science, farming and wholesale. I think going from no presence to a great site with lots of photography and a huge library of info was a very valuable improvement for them.
Visit the site
Back to Homepage